Pixel Vision 8
A downloadable Fantasy Game Console for Windows, macOS, and Linux
Pixel Vision 8 is now open source!
You can download the latest incremental buildon GitHub or check out the stable builds below.
---
The Next Generation Fantasy Console Is Here
Out of the box, Pixel Vision 8 is ready to play games, but why stop there? PV8 can also create 8-bit games with custom resolutions, colors, sprites, tilemaps, sound, and music. There is nothing quite like PV8 because it can be anything you want. Pro members can unlock PV8's full potential.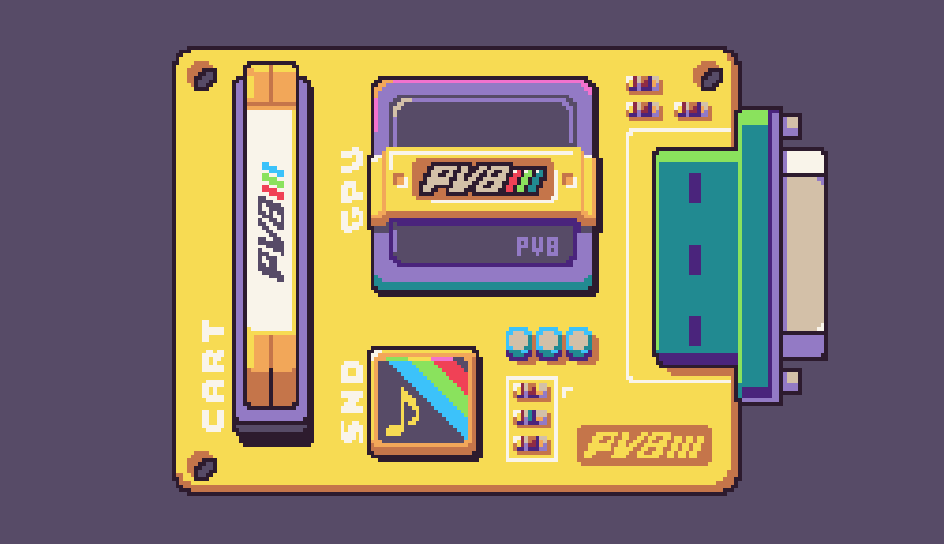 Say Goodbye to the Command Line
Just because you want to make games that look and feel like they were from the 80s doesn't mean you have to use tools like that. Pixel Vision 8 is the first Fantasy Console to introduce a fully modern OS written entirely from the ground up to run at 256 x 240. There is no command-line here. Enjoy having a rich user interface that merges the modern luxuries of today's computers with the nostalgia of 1985.
Insert A Disk
When Pixel Vision 8 boots up, it needs a disk. Just drop any PV8 disk file to load and use the keyboard or a controller to play. Games save their progress back to the disk. So not only can you share games with friends, they get your save progress too.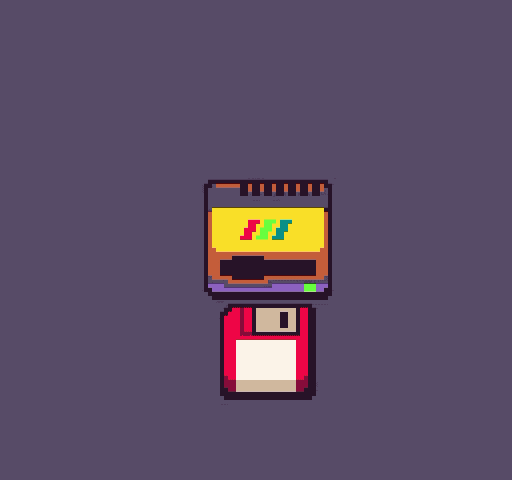 Pixel Vision OS
Turn Pixel Vision 8 into a powerful 8-bit computer thanks to Pixel Vision OS. Enjoy the luxuries of a desktop, mouse, and easy to use filesystem. There are also several built-in tools like a text editor, image previewer, and settings manager. You can even build or install new tools for additional functionality.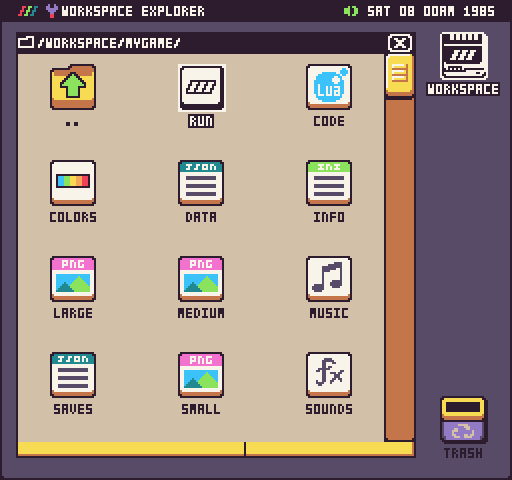 Tools For Pixel Artists
Create your own color palettes or use Pixel Vision 8's built in one. The Sprite Editor contains everything you need to add artwork to your game including full support for palette swapping, limiting the number of colors per sprite and resizing sprites while editing.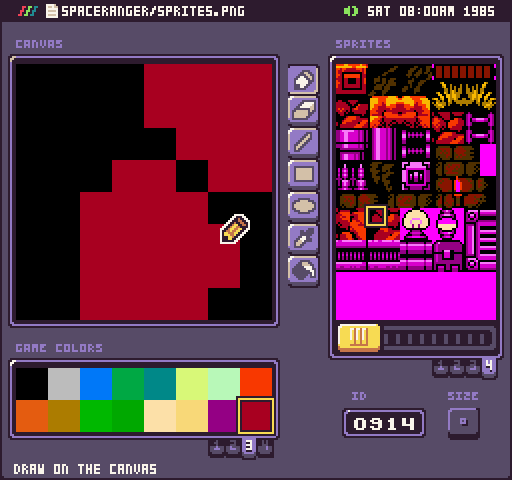 Generate Sound Effects
Pro members get access to a powerful sound effects generator. There are templates for commonly used sound effects as well as musical instruments. Manually configure each sound effect's properties by hand then export them as WAV files when you are done.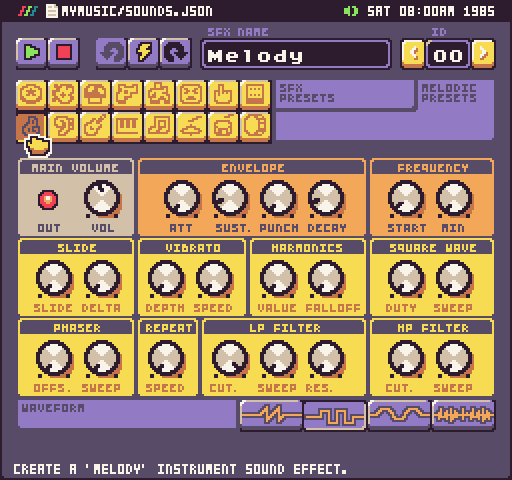 A Powerful Tracker
The Music Tool allows you to arrange, edit, and play your song compositions. Use the built-in keys to create custom song patterns from scratch or have the world's first fantasy console 8-bit music generator to do it for you. Arrange your patterns in the song editor and export the final song as a WAV file.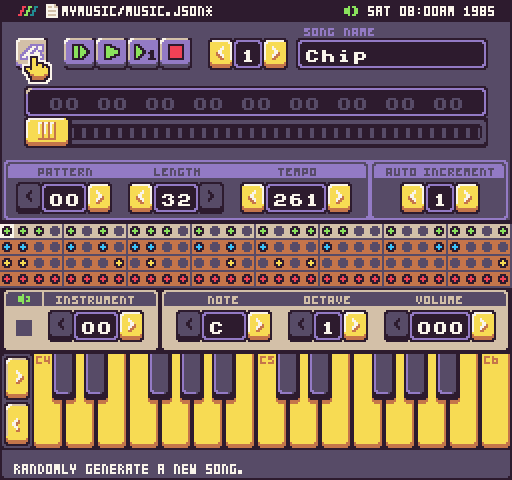 Design Your Own System
With the Chip Editor, you can customize all aspects of your game's system specs. Use drag and drop to modify the cartage, graphics, and sound options from a section of classic 8-bit system. Mix and match go in and change specs by hand to create the Fantasy Console of your dreams!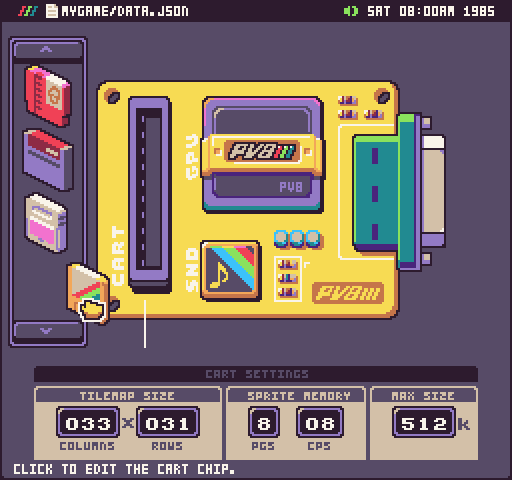 Join The Club
The Fantasy Console Club focuses on making retro 8-bit games with Pixel Vision 8. The club offers access to exclusive tutorials, demos, and tools not offered on Itch.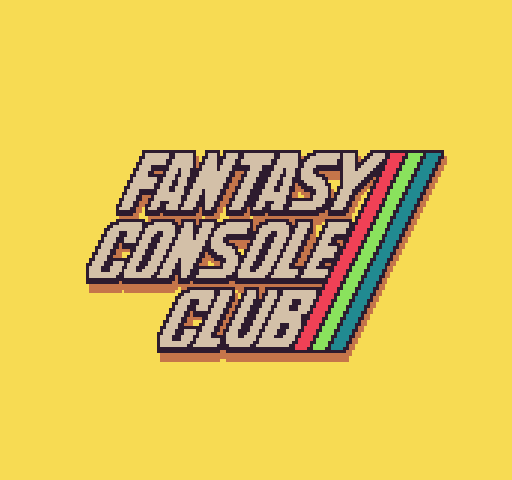 We are in the process of releasing Pixel Vision 8 so the below links are for the old v1 builds. As soon as things are a bit more stable, we'll add the new downloads here.
| | |
| --- | --- |
| Status | In development |
| Category | Tool |
| Platforms | Windows, macOS, Linux |
| Rating | |
| Author | Pixel Vision 8 |
| Made with | Pixel Vision 8 |
| Tags | 2D, 8-Bit, fantasy-console, Game engine, Pixel Art, pixel-vision-8, pv8, Sprites, Tilemap |
| Links | Twitter |
Download
Click download now to get access to the following files:
PixelVision8 v1.0.0 Win (Stable)
21 MB
PixelVision8 v1.0.0 macOS (Stable)
23 MB
PixelVision8 v1.0.0. Linux (Stable)
23 MB
PixelVision8 v1.0.18 Win (Preview)
23 MB
PixelVision8 v1.0.18 macOS (Preview)
27 MB
PixelVision8 v1.0.18 linux (Preview)
27 MB
Demoscene Disk v1.0.18
26 kB
Art Packs Disk v1.0.18
362 kB
API Examples Disk v1.0.18
166 kB